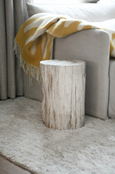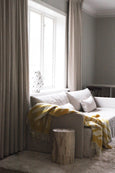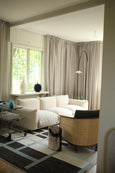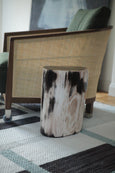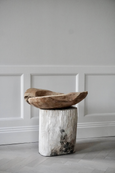 Petrified wood - Side table
4 995 SEK
Free shipping within Sweden for all products except headboards and bulky items.
Petrified wood side table 
Beautiful stool or side table in petrified wood.

Beauty takes time. Petrified wood is a special type of fossil and over 20 million years old. This mineral stone wood is the result of a tree being completely transformed into mineral stone through per-mineralization, a type of crystallization process where all organic materials have been replaced with minerals. The colors come from the various minerals around. The black color comes from carbon or magnesium oxide and white from Silicate.

The perfect size as a small table next to a sofa or armchair. Or as a side table in the hallway, bathroom or as bedside tables. 
Details 

Color of mainly white/beige of mix of Black/white  
Width Ø: approx. 25-35 cm 
Height: approx. 45-55 cm 



NOTE:  As this is a living organic material each item is unique and the size and details may vary. 

Delivery: Due to the fragile nature and heavy weight ( approx 40-55 kg each) , these beautiful items are either picked up at our warehouse or delivered by custom request. Don't hesitate to contact us with a request of your location.