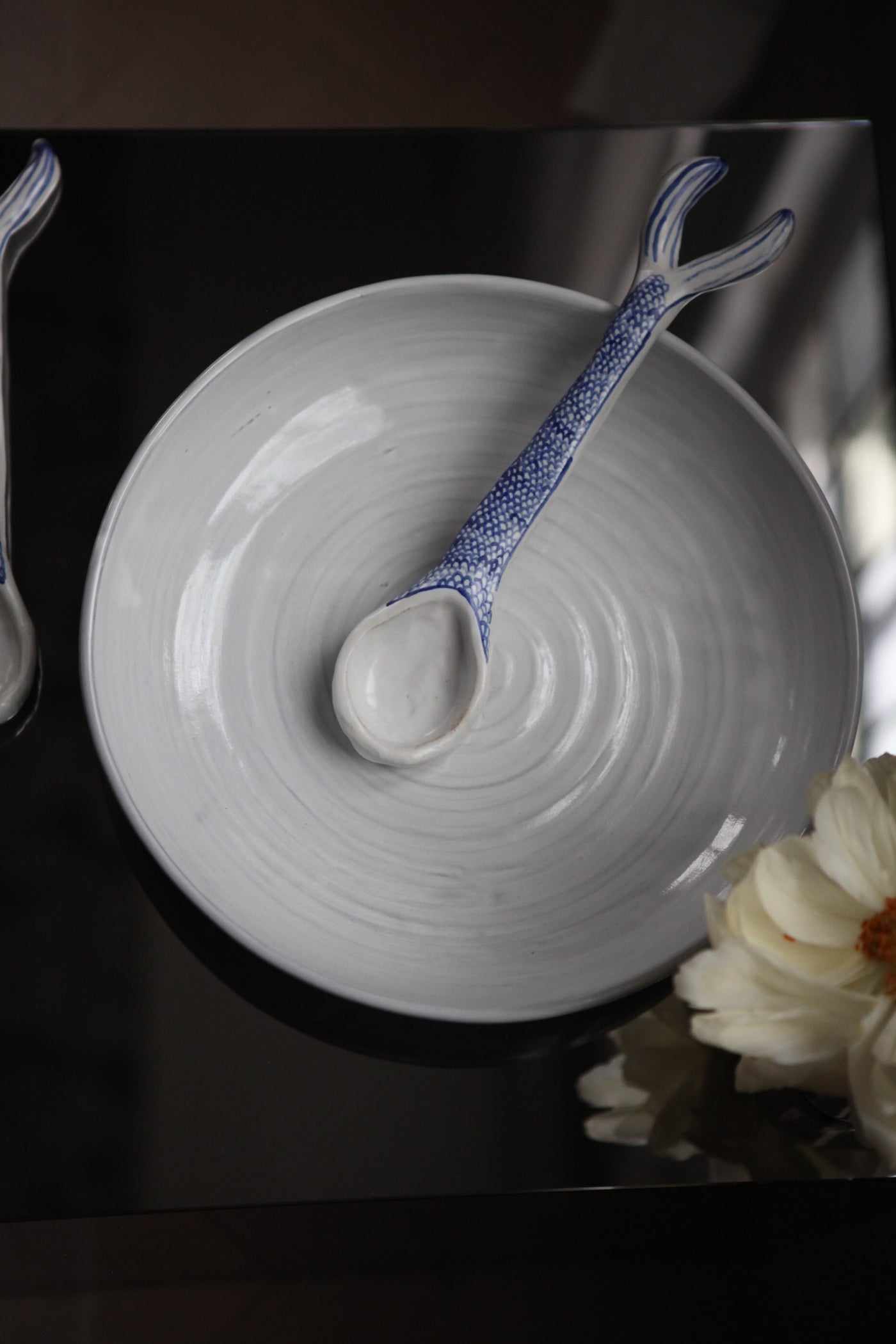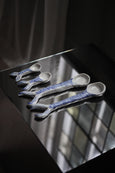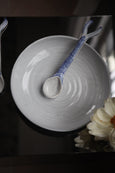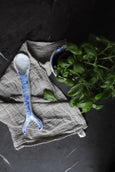 Ceramic Fin Spoon - Grande
375 SEK
Free shipping within Sweden for all products except headboards and bulky items.
Handmade with care - Limited Edition. 
A spoon that brings charm to the table. Use it as a salad spoon or to scoop up your stew.  Whatever you chose to use it as, we hope you will love it as much as we do. Every time.
Our fin spoon is a co-lab with a local Indonesian artisan, Artaderau. Each item is unique and one of a kind.  
Sold separate or in pair. 
Details
Width Ø: approx. 4-6 cm
Lenght: approx. 23-26 cm

NOTE: The color and pattern may vary between each item as they are made and painted by hand. As it is made out of ceramic, be a little bit more careful than with your butcher knife. Hand wash only.