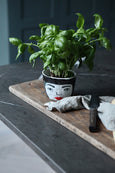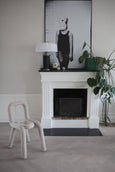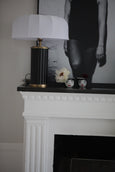 Face Pot/Bowl - Limited Edition
325 SEK

Free shipping within Sweden for all products except headboards and bulky items.

395 SEK
Add some personality.
Hand made with care - Limited Edition. 
We use it for our fresh herbs by the kitchen stove, a small flower or why not put your favorite snacks in it. Made with 3 small holes in the bottom to let in air or water out. Used with a small tray or with a cup inside if you need it to hold water. 
Our face pot/bowl is a co-lab with a local Indonesian artisan, Artaderau. Each item is unique and one of a kind.  
Details
Width Ø: 9,5 cm
Height: 7,5 cm

NOTE: The color and pattern may vary between each item as they are made and painted by hand. As it is made out of ceramic, be a little bit more careful than with your butcher knife. Hand wash as often as possible.