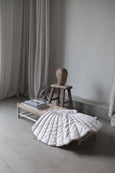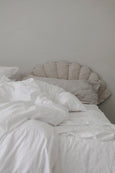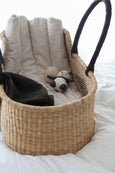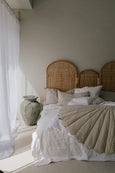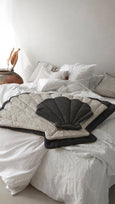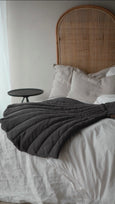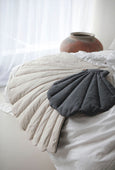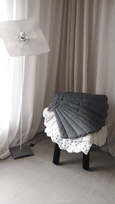 Shell Mattress - "Snäcka"
595 SEK
Free shipping within Sweden for all products except headboards and bulky items.
This just in! 
This shell can be used in many ways - like a decorative, and smart, cover on your favorite couch or as a cushion on your dinner chair to make it more stylish and comfy. It can also be used by our smallest ones - like a small play mat or as a cute pillow in the baby basket or stroller.
Details
MEDIUM: 
Width Ø: 100 cm
Length: 80 cm
LARGE: 
Width Ø: 120 cm
Length: 100 cm
NOTE: Machine wash at 30° 
The shell is made from dead stock from other Swedish companies, among others, Svanefors. It is produced in Gothenburg, Sweden, by the lovely people at Fabrikörerna, an integration organisation that offer people from other countries working training while also practicing the Swedish language. All to welcome them in a better way to Sweden. 
Read more about our sustainability work with re-loved textiles here.