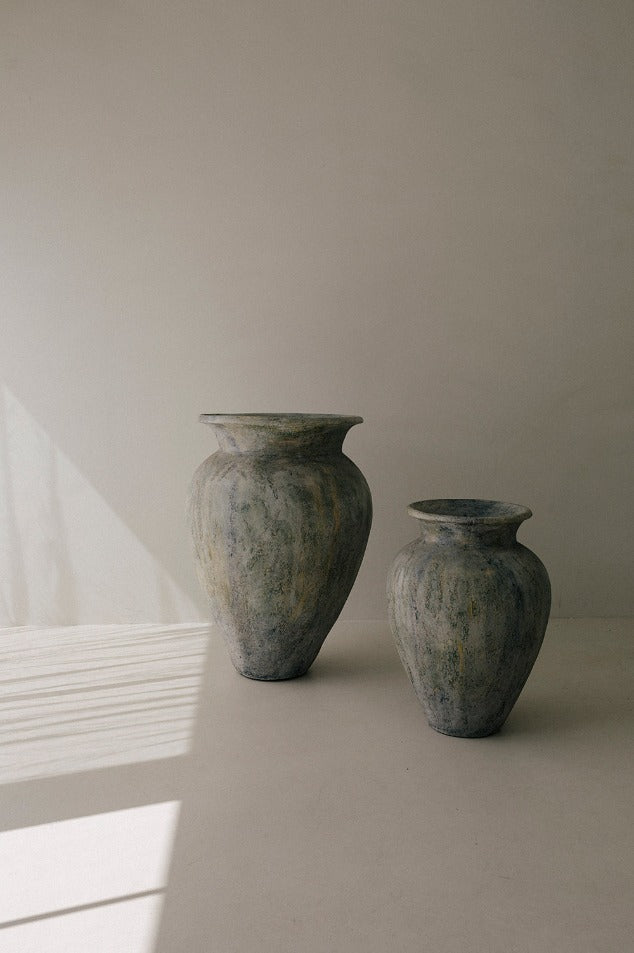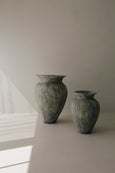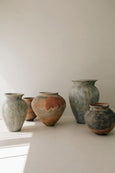 Robust Pot
1 799 SEK
Free shipping within Sweden for all products except headboards and bulky items.
Nordic design meets ancient. 
These robust pots are unique and made of a cement mixture with raw finish. The colour is grey/green-ish and can vary a bit. 
They work both as a detail outdoor or indoor - as a stand alone piece or used in a group with other pots or vases. 
Details
Pot SMALL 
Width Ø: approx. 45 cm 
Height: approx. 60 cm 


Pot LARGE
Width Ø: approx. 55 cm 
Height: approx. 80 cm 


NOTE: The pots are not 100% water- or frost proof. Therefore, we recommend an inner pot for all plants. Cracks can occur if a plant is planted directly in the pot or if left outside when below zero. 

Delivery: Due to the fragile nature and size, these beautiful pots are either picked up at our warehouse or delivered by "fragile courier" 399 sek within Sweden.