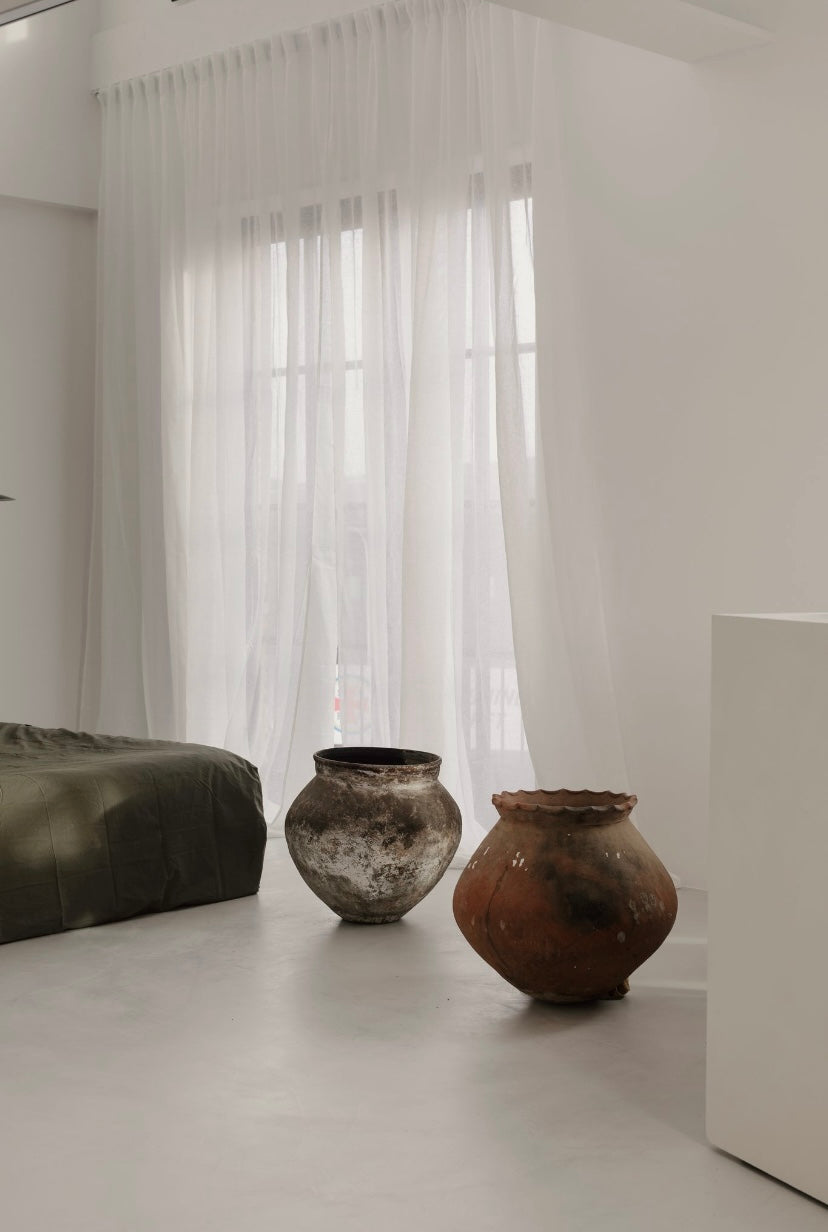 Vintage Pot - Wavy collar
2 295 SEK
Free shipping within Sweden for all products except headboards and bulky items.
Unique pieces to take home.
These vintage pots are one of a kind and made of clay with a natural and raw finish. They are all aged with a true patina. Colours are shifting between grey, green, brown and terracotta. 
They work both as a detail outdoor or indoor - as a stand alone piece or used in a group with other pots. 
All vintage pots have more or less variations in colours and shapes, as they are unique. But all are individually picked by our hands, so we can guarantee beauties in each piece.
Details
Width Ø: approx. 45 cm
Height: approx. 45 cm 
 
NOTE: The pots are not 100% water- or frost proof. Therefore, we recommend an inner pot for all plants. Cracks can occur if a plant is planted directly in the pot or if left outside when below zero. 

A fragil item NOT included in free shipping - shipping can be calculated or the pot can be piced up in Bromma/Stockholm, Sweden.